Welcome to Desert Mountain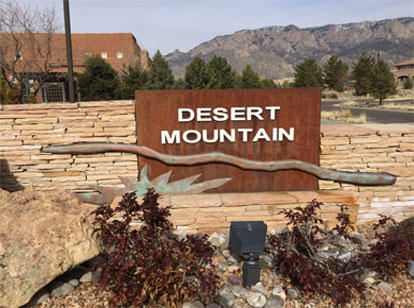 Desert Mountain Newsletter
Take a look at our brand new village newsletter!
Vehicle Gates
Security Gates: For enhanced security, Desert Mountain features locked vehicle and pedestrian gates, plus a 24/7 Security Patrol (shared by all of High Desert).
Vehicle Gates: Two gates get you in or out of Desert Mountain. You can program your vehicle, get a remote "clicker" or swipe card. Residents also have a 3-digit code on the entry box for guests, plus a 4-digit code for personal use. Get all from HOAMCO.
East Gate: Located adjacent to High Desert Street, this is the main gate for residents, guests and service providers. All trucks must enter and exit through the East Gate. Please direct all delivery and service trucks to the East Gate.
West Gate: Located off of Imperata Street, this is a convenience gate for RESIDENTS ONLY - NO TRUCKS!
Read More
There are two ways for residents to enter the Village during the hours the gates are closed.
First, you should already have a remote "clicker" to activate the mechanism that opens the gates, similar to your garage door opener. Once you pull through, the gate will automatically close behind you.
Secondly, you should have received a magnetic gate card. This card is coded to send a signal to open the gate when contact is made with the metal entry pads located on the gate control posts at either vehicle gate. Note that you must physically place your card on the metal pad in order to signal the gate to open.
For guest entry, instruct your visitors to scroll down to your name on the phone keypad display, press the "Call" key and wait for you to answer your phone. Once you have identified the caller, you simply press "9" on your phone keypad, which sends a beep signal to open the gates.
IMPORTANT: The vehicle gates operate dozens and dozens of times each day, so some normal wear and tear is inevitable. Should you have problems or difficulties entering a gate, please try the other entry, and report the trouble to HOAMCO as soon as possible.
Do not, under any circumstances, attempt to open a gate by force, as this can result in serious and expensive damage to the mechanism. The cost of repairs for such damage normally is taken from the Village's expense reserve and could, at some point, create the need to increase assessments to our residents.
Community Pool and Spa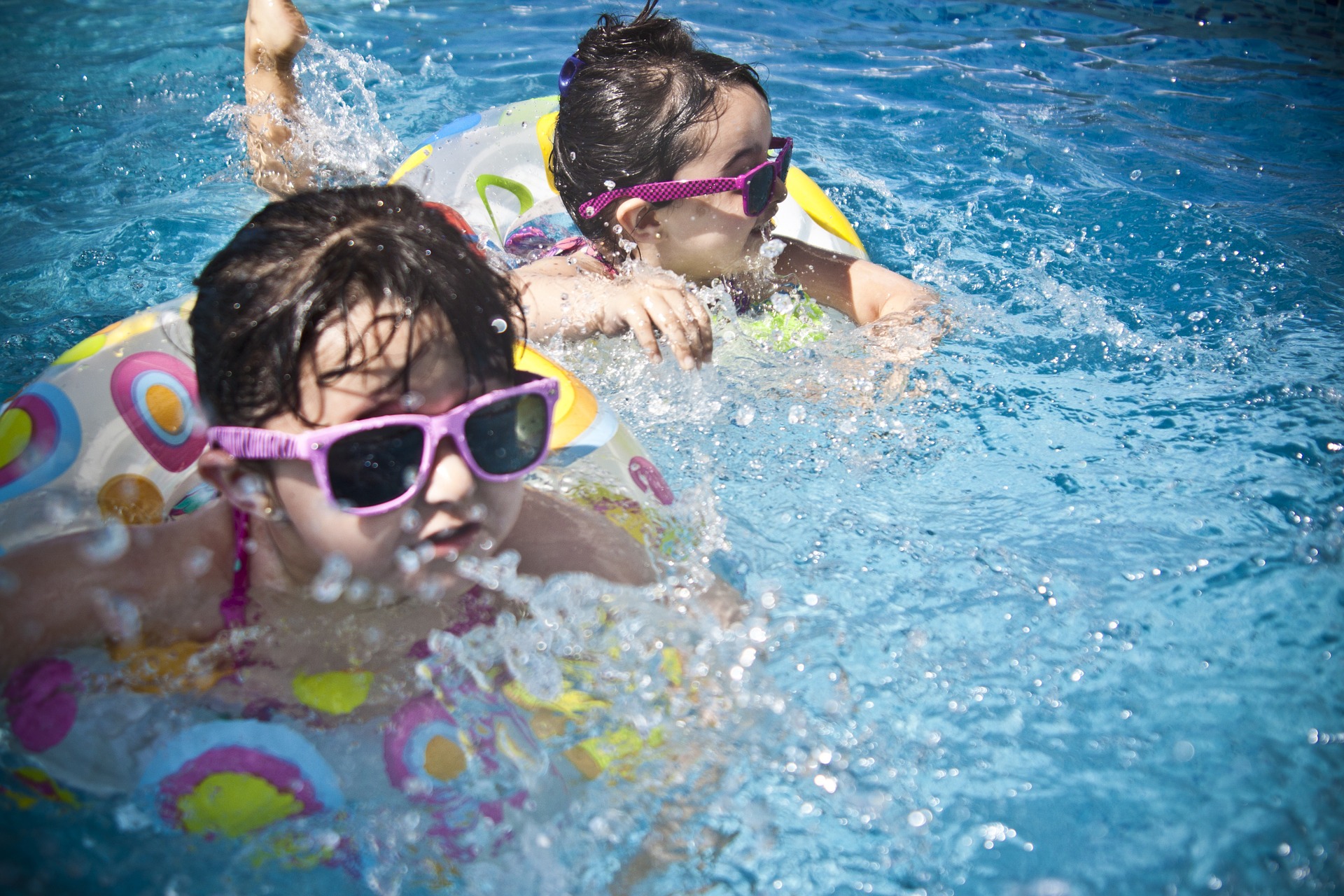 We are the only Village in High Desert to have a community pool and spa for the use of our residents. The pool is open from May 1 to September 30 and the spa is open all year round, seven days a week.
This facility is a great asset to our community, but it is expensive to operate. A substantial portion of our annual Village Assessment goes toward the costs of cleaning, repairing, and maintaining this facility to the standards that residents expect and to pay for the water and power used in its operation. Costs can be maintained at reasonable levels, however, if pool users follow the published rules, found elsewhere on this site, and all residents are vigilant in monitoring the activities there.
View Pool and Spa Rules
High Desert Patrol checks the pool area several times daily during the season; however, they can't be there to see everything that goes on. If you observe any violations of the rules or any other questionable or inappropriate behavior in or around the pool area, please call the Courtesy Patrol officer immediately at 485-5658.
Remember, our pool is a great source of community pride. Let's keep it that way!
Desert Mountain Pool and Spa Rules
Pool Rules
Hours: 7 a.m. To 10 p.m. — Sunday through thursday hours 7 a.m. To 11 p.m. — Friday and saturday
Residents must have their pool pass (id tag) with them while in the pool area. Everyone in the pool area must have a pool pass with them or be the guest of a resident with a pool pass. Any damage done by a resident or guest will be the responsibility of the owner of the assigned number of the id tag.
Warning: no lifeguard on duty - swim at your own risk
Children under 14 must be accompanied by an adult at all times
No more than six (6) guests per desert mountain residence at a time. Pool parties are not allowed and the pool may not be reserved. (Desert mountain residents voted on the guest limit to insure that the pool is always available for residents.)
For emergency assistance dial 911 (free call on pay phone located inside the east entrance). High desert courtesy patrol: 485-5658
Shower before entering the pool or spa
No animals allowed in the pool/spa or anywhere within the fenced area (except service animals) per the city of albuquerque health department regulations.
All guests must be accompanied by a resident and must have pool pass (id tag) in their possession.
Food & drink allowed under the ramada area only
No glass containers at any time in the pool/spa or within the pool area
No diving
Bathing load 40 persons
Persons with open sores, bandaged injuries or any contagious diseases are not allowed in the pool/spa or pool area.
Spa rules
Extended exposure to hot water may be detrimental to the health of elderly persons, persons with health problems (such as heart conditions, diabetes, or low/high blood pressure), small children, or pregnant women. Consult with a physician before using spa.
Do not use the spa while under the influence of alcohol, narcotics, or other drugs that cause sleepiness, drowsiness, or raise/lower blood pressure.
Do not use spa alone
Over exposure may result in nausea, dizziness or fainting.
Maximum spa temperature 104 degrees
Police, fire, emergency: 911
High desert courtesy patrol: 485-5658.
Access into the pool area is by coded card.
Residents must have pool pass (id tag) in their possession while in the pool area. If you do not have your id tag with you, you may be asked to leave the pool area.
Pets
High Desert is a wonderful place to have pets with myriad walking paths, trails and open spaces to explore with your animals. Of course, all City of Albuquerque ordinances regarding proper restraint and control of animals apply to us as well.
In addition, to keep our unique environment clean and healthy for people and animals alike, our Association has placed a special waste disposal station at the south side of the Trillium park. These waste disposal stations are available throughout the High Desert community.
Read More
Nearly $20,000 is budgeted each year by High Desert Homeowners Association to maintain these stations and, unfortunately, to clean up after people who are too lazy or inconsiderate to use them. So, whether in the neighborhood or on the trail, please be courteous to your neighbors and kind to your community and dispose of your pet's waste properly. It will be appreciated!
Parking Rules & Regulations
Although Albuquerque's city parking rules apply to non-gated villages, they do not apply to gated villages, where the roads are private streets. Several years ago, the Board passed an amendment for parking rules and regulations that pertain to the gated villages:
Trash & Recycling
Monday is our trash and recycling day here in High Desert. Solid waste pickup is weekly; your containers should be at the curb by 7 a.m. Please do not put them out any earlier than necessary and please remove them from the curb as soon as possible after dumping. When your containers are not in use, High Desert rules require that they be stored in your garage or behind your wall, screened from public view.
Recycling
Curbside recycling service is also provided every Monday. We are fortunate that Albuquerque accepts a wide range of recyclable items. The website www.cabq.gov/solidwaste/recycling/acceptable-materials provides a full list.
Read More
Items for curbside recycling should be placed in your blue recycling bin, and that bin should be placed at least 5 feet from your trash can. Again, it should be properly secured so that the contents do not blow around. They don't accept glass, so take that to a recycling convenience center by the Bear Canyon Senior Center or behind the Sonic next to Lowes.
Further information on Albuquerque's trash and recycling programs may be found at the Solid Waste Management Department website at www.cabq.gov/solidwaste/
Reserve Study (2021-2022)
For more detail about your village's assets which are supported by the reserve funds, see the most recent Reserve Study for Desert Mountain.
Property Taxes
All property is assessed for tax purposes by the Bernalillo County Assessor as of January 1 of each year.
Around the first of April, you will receive a Notice of Value specifying the dollar value of your lot and home that will be used in calculating that year's property tax bill. It pays to review this Notice carefully, as you have only a limited amount of time to file a protest if you believe your property has been assessed incorrectly.
Read More
Additionally, many residents overlook the exemptions to which they may be entitled. Every New Mexico resident is allowed a $2000 "Head of Family" exemption on their primary residence and Veterans may qualify for an additional exemption of up to $4000. These exemptions are not automatic, however. You must complete the form included on the Notice of Value and return it by the date specified to receive these exemptions for the current year. (After the first year, they will continue to appear until ownership changes.)
Property assessments and tax bills are a matter of public record. If you're interested in knowing how your assessment compares to that of your neighbors, go to the Bernalillo County website at www.bernco.gov/ and select "Search Records" under the "Residents" menu then click on "Property Records Search."
Governance
Under the By-laws of the High Desert Residential Owners Association, the Board of Directors is responsible for all policy, financial and administrative decisions affecting the High Desert community, including your Village. Board members are elected by Voting Members, who in turn are elected by the residents of each of the Villages on the basis of one Voting Member for each fifty homes, rounded up to the nearest fifty. Our elections are held in August of odd-numbered years and all terms are for two years. Any Owner or spouse of an Owner is eligible to run.
Read More
Service as a Voting Member is a great way to contribute to your community and help your neighbors. If you think that you might be interested or would like more information, please see the Voting Member Information Sheet under the "Documents" tab on the main HDROA website.
---