About the Modifications Committee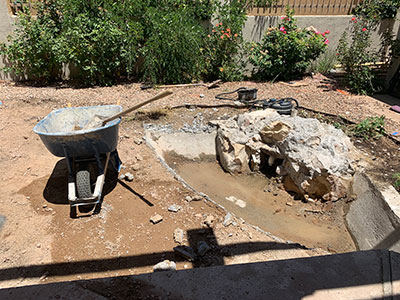 Modify My Home
Before making any changes to the exterior of your home, check with HOAMCO. All modifications will require approval from the Modifications Committee. HOAMCO can help you navigate the process. A great place review some initial information is the About Modifications page! Requests should be made via submission of the Modifications Request Form to HOAMCO: highdesertmanager@hoamco.com
Installing Solar Systems
Many residents are interested in installing solar systems for their homes. Below is a link to an important booklet.
Modification Committee Policy & Procedures
Article XI, Section 11.3 of Declaration of Covenants, Conditions & Restrictions (CC&Rs) states that, "The Modifications Committee (MC) may promulgate detailed procedures and standards governing its area of responsibility, consistent with those set forth in the Guidelines for Sustainability, and subject to final approval by the Board." This document establishes the Modification Committee operating procedures. This operating procedure provides definitions, establishes deadlines and schedule dates, describes the modification application and review processes to include Fast Tracking, discusses fees, requires records, and discusses the final committee inspection of the project.
Process Flow Chart
This process flow chart is intended to help the homeowner understand the modification request review and approval sequence.
---