About the Modifications Committee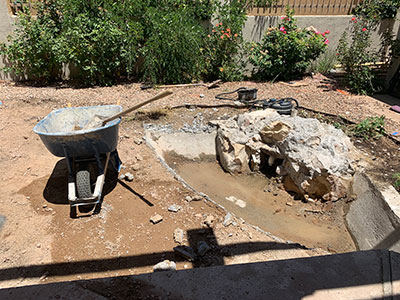 Modifications Preserve Aesthetics & Property Values
Before making any changes to the exterior of your home, check with the Modifications Committee first. The Modifications Committee will make sure that your plans conform to High Desert standards. The goal is to make sure all modifications preserve aesthetics and property values. This is done by following the High Desert Guidelines for Sustainability developed for each of the villages.

There is a great deal to consider and homeowners aren't expected to know every nuance, so the Modifications Committee is poised to help navigate the process. It all starts by filling out and submitting the Modifications Request Form (fillable PDF).
Modification Committee Policy & Procedures
Article XI, Section 11.3 of Declaration of Covenants, Conditions & Restrictions (CC&Rs) states that, "The Modifications Committee (MC) may promulgate detailed procedures and standards governing its area of responsibility, consistent with those set forth in the Guidelines for Sustainability, and subject to final approval by the Board." This document establishes the Modification Committee operating procedures. This operating procedure provides definitions, establishes deadlines and schedule dates, describes the modification application and review processes to include Fast Tracking, discusses fees, requires records, and discusses the final committee inspection of the project.
Process Flow Chart
This process flow chart is intended to help the home owner understand the modification request review and approval sequence.
---