Meet Some of Your Neighbors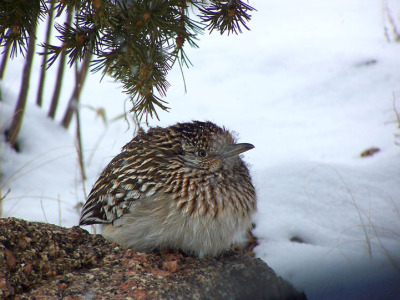 Here in the Sandia Foothills, we are blessed with many different forms of wildlife, both winged and four-legged. Many of the most common animals of the Sandia Wilderness, such as mule deer, black bears, raccoons, bobcats and others stay right there in the wilderness. But it's not uncommon to have deer roaming through our yards in search of food or water, and various species of hawks flying above (watch out for those pets, people!). Bobcat, bull and rattlesnake sitings are also familiar to many of us.
Wildlife is so important to High Desert that the philosophy of HD landscape design ensures a pleasing landscape, but also increases habitat available to wildlife.
HINT: Tap a picture to enlarge and for more information!
---