Upcoming Elections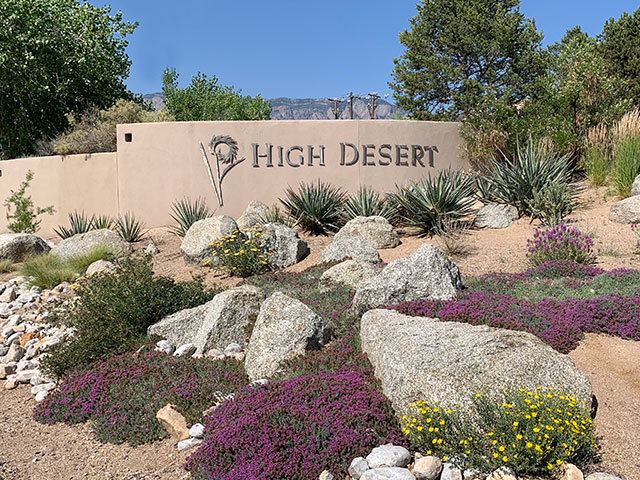 March 13, 2023
NOTICE
Support Your Community: Make a Change or Keep It the Way You Want!!
There are less than 30 days to Submit applications for the four open Board of Directors positions.
High Desert is one of the nicest places to live in Albuquerque and perhaps the best place many of us have ever lived. Do you want to make it even better? Do you want to make a change to your community? Or do you want to keep it the way you like it? If you have the desire, skills, and experience to support this wonderful community, if you see something that you would like to fix, and if you want to know your neighbors and neighborhood better, now is your chance! Submit your name for one of the open positions for a two-year term on the High Desert Board of Directors.
Among the pressing current and future issues that will require your support are:
Elena Gallegos Open Space

—

Should the Board remain neutral or take a more active position on the City proposed changes to this recreational space north and east of our community?

NM HR 425

—

This is a State Legislature proposal that would drastically alter the limited use restrictions that are at the very core of our governing covenants and the very reason many of us have chosen to live in High Desert. What can the Board do to counter such legislation?

Maintenance

—

Common walls are deteriorating and badly in need of repairs. These repairs constitute the largest expenditure, have a direct bearing on rising association fees and the value of your property. What should be the priorities and at what cost?

Landscaping

—

What should be the course for High Desert for enduring and sustainable landscaping? How should we be maintaining the arroyos?

Water

—

What can be done to minimize water utilities, which are one of the larger High Desert expenses?
Not sure of what's required of a Board Member? There are plenty of past and present, experienced Board Members who can guide and orient you. New Board Members will be trained in the financial and operational aspects of the High Desert Board. To make being a Board Member easier, the meeting times have been changed to be outside normal working hours and the Board has insurance for legal liabilities. In addition to Board meetings, future meetings may also include team-building events like dinners or lunches. Other changes are in the works to set the course for a more responsive Board.
If this vision ignites your desire to know and improve your community, please submit your Statement of Interest (SOI) by April 6, 2023. If you have any questions, please call Ray Berg at 505-366-8104 or email rsberg01@comccast.net. Please contact Ray when you submit your SOI so that we may know your interest. The SOI template can be accessed and completed online on the High Desert website. See this link for the Upcoming Elections process.
The Nominating Committee looks forward to receiving your SOIs. If you don't feel you can meet the obligations for being on the Board, please talk to a past or present Board Member or please consider other volunteer opportunities on committees (such as the Nominating Committee), events, or as a Voting Member.
Ray Berg- Chair, Harry Jones-Mentor, Bomi Parakh, Mark Soo Hoo, and Millie Yamada
March 09, 2023
NOTICE
Voting Members' Process for April Board Elections
The current Nominating Committee's goal is to set up a more transparent and inclusive system for the homeowners to become Board Members.
We are following the Nominating Committee Charter including collecting the Statements of Interests from candidates and ensuring they are in compliance. We are available to educate homeowners on Board responsibilities, duties, and time commitments. We will provide a forum for all candidates to discuss what they feel are HOA challenges and their visions for the future.
If you or a friend want to learn about the Board, please contact Ray Berg, Nominating Committee Chair, so we can set up an informal meeting.
Nominating and Election Schedule and Process
For questions and answers about the nomination process contact Ray Berg, rsberg01@comcast.net, (505) 366-8104.

April 6 is the last day to submit a Statement of Interest.

The Nominating Committee will request information from the Candidates.

Biography and responses to five questions
b. During the first and second week of April a Nominating Committee Forum will be scheduled for each candidate to:
i. Provide information on board member responsibilities;
ii. Provide the committee an opportunity to ask questions/discuss candidate responses to the questions; and
iii. Finalize the responses in preparation for distribution to the Voting Members
On April 15, each candidate's biography and responses to questions will be distributed to Voting Members through the Google Discussions Group and encourage Voting Members to distribute these to all homeowners.

On April 22 (tentative) from 6 to 8 pm an open Zoom/ in person meeting will be held for Homeowners to meet the candidates and ask them questions.

On April 27 6:30- 8:30 pm following the Annual Meeting, Voting Members will:
a. Entertain nominations from the floor for additional candidates.
b. Allow nominees from the floor an opportunity to discuss their qualifications and visions for the future (10 minutes each).
c. Allow prior nominees an opportunity for any further discussions (5 minutes each).
d. Elect new board members.
---