High Desert Security Patrol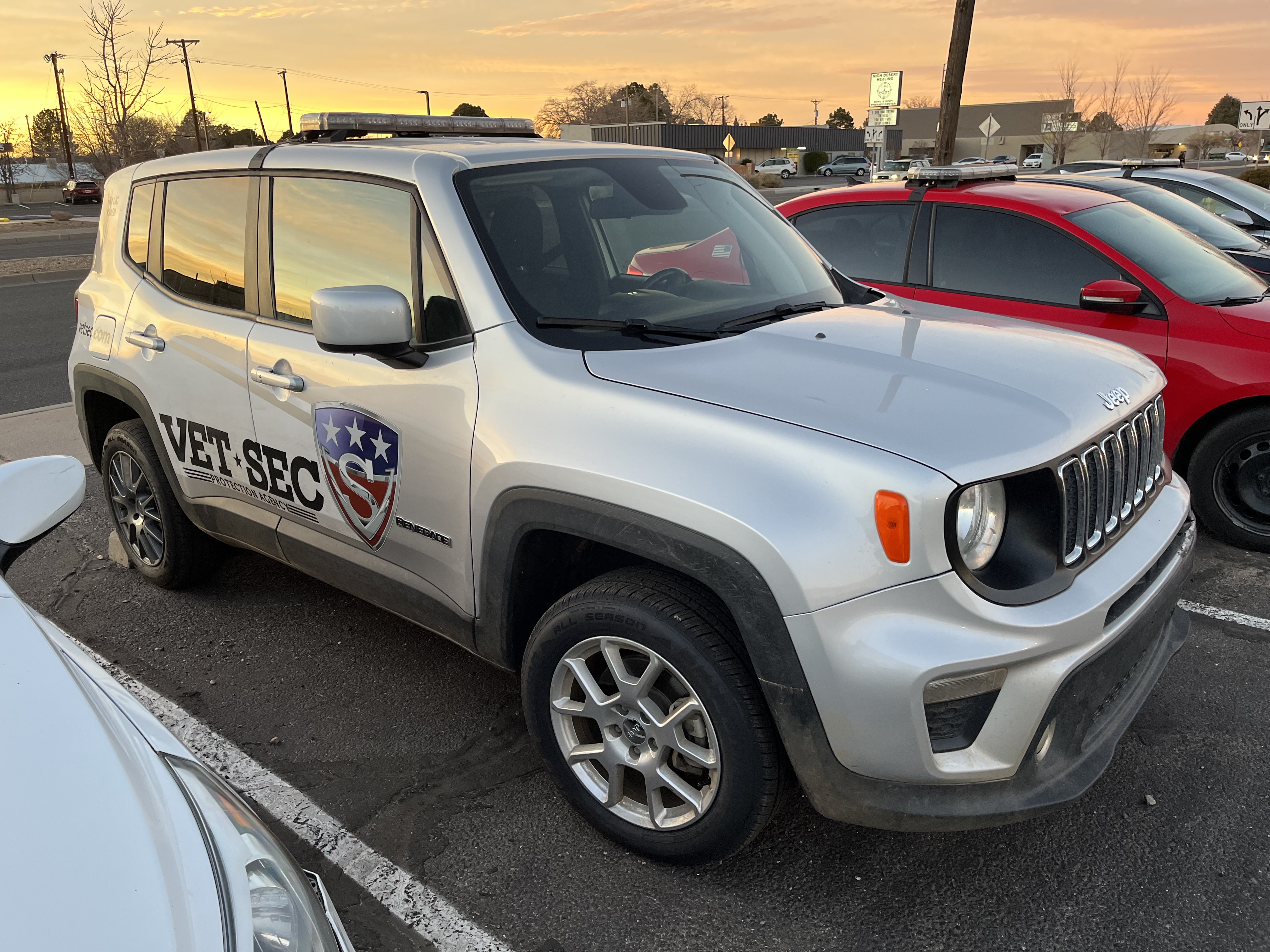 High Desert Security Patrol
For urgent, but non-emergency situations (a suspicious person or vehicle, an annoying salesperson, a loud party, an animal complaint, etc.) call:
High Desert Security Patrol:
Patrol Officer: 505-485-5658
PLEASE NOTE: Our High Desert Security Patrol is operated by VetSec. The security vehicle will be a silver Jeep Renegade with the High Desert Security logo, but you may also see a 4-door red sedan with the VetSec logo.
---