News Archives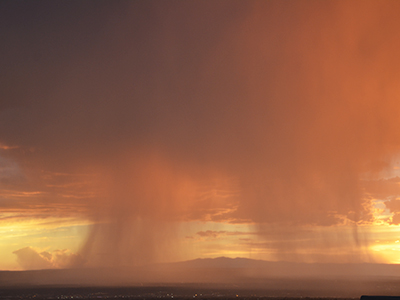 Notice of 2021 Annual Meeting
This is a copy of the cover letter sent to Voting Members and Alternate Voting Members.
Dear Voting Member or Alternate Voting Member:
Pursuant to Article II, Section 7 of the Second Amended and Restated By-Laws of High Desert Residential Owners Association, Inc., you are herewith notified that the annual meeting of the High Desert Residential Owners Association will be held at 6:30 p.m. on Thursday, April 29, 2021 via Zoom. At this meeting, Voting Members will vote to fill four (4) open Board positions. The nominating committee has interviewed a number of interested candidates and proposed a slate of candidates, which has been approved by the Board.
Register in advance for this meeting:
zoom.us/meeting/register/tJIpdemtrDwjE9ync-kJ4VUiLNE-uj089ydr
It is very important that you register for the Zoom meeting in advance to ensure you receive your Zoom invitation.
READ MORE
The agenda is enclosed for your review. In an effort to minimize mailing costs a blast e-mail will be sent to all voting members with various documents for your review. The e-mail will include: a copy of the 2021-2022 budget, 2020 draft minutes, the statements of interest for the candidates for the Board of Directors, and the resolution to be adopted for the 70-604election. If you do not receive these items via email, or if you wish to obtain a printed version, please contact my office.
Thank you in advance for your cooperation. If you need additional information or have questions please contact us by phone or e-mail.
Sincerely,
Lynnette Rodriguez, CMCA, AMS
Community Association Manager
High Desert Residential Owners Association
Annual Meeting Postponed Until October 29, 2020
The High Desert Board of Directors voted unanimously by email this week to once again postpone the Annual Meeting—this time to Thursday, October 29, 2020. The meeting was initially moved from April to August 6 earlier this spring, due to limits on group meetings due to Covid-19.
Read More
The Board voted this week to change the meeting to October following the governor's latest extension of the Emergency Public Health Care Order "While the order is for a 2-week extension, the officials we are in contact within state government tell me there is a strong likelihood the order will be extended further," wrote Clay Wright, Board President, to Voting Members in a letter sent out July 2, 2020.Read More
In addition, the Board has not been able to find an organization willing to reserve meeting space for the Annual Meeting if it were scheduled for later this summer. The Emergency Public Health Care Order states that New Mexicans must remain home except for outings essential for health, safety and welfare, especially elderly and vulnerable individuals. If residents must leave home, mass gatherings remain prohibited and 6 feet of physical distance from others must be maintained.
"It is certainly unfortunate and disappointing," wrote Clay to Voting Members. "The Board believes keeping everyone safe while complying with the law is paramount. All board members have agreed to stay at their post until we see this crisis through."
To see the full text of the letter to Voting Members, click here.
July 29, 2021
ARTICLE
By Michele Lesher
Tramway Cleanup!
On Saturday, October 10, from 10 A.M. to 12 P.M., eleven High Desert residents joined me (Michele Lesher) for our revived Adopt-A-Highway cleanup of mile markers 9 and 10 of Tramway Blvd (east and west sides, plus the median). We started at Albertsons, with half of the volunteers working south from Academy to the bridge at Bear Canyon, the other half working north to the bridge at Simms Park Road. We accumulated 18 full bags of trash and some large pieces of lumber and other construction materials. NMDOT picked up those bags and debris on Tuesday, along with other bags that had been collected all the way down Tramway to Candelaria.
Please join me in thanking the following volunteers for their efforts:
Read More
Susan Camp (Desert Highlands)
Robert Lind (Chaco Compound)
Kitty Smith (Chaco Compound)
Charlotte Trone (Desert Mountain)
Goeff Schuster (Sunset Ridge)
Meghan List (Chamisa Trail)
Steve Hartig (Overlook)
Julie Hartig (Overlook)
Sandy Jacoby (Overlook)
Ralph Jacoby (Overlook)
Jake Lesher (Overlook)
To keep the Adopt-A-Highway cleanup active, we are committed to holding a formal event twice per year. Our next event will occur sometime in April, 2021.
How Will the Pandemic Affect High Desert Services?
By Clay Wright
Board President, HDROA

Hello High Desert Neighbor,

As our elected leaders continue to adapt to the constantly evolving challenges of the global pandemic, I want to thank all of you for your patience and understanding. Now is the time for us to pull together as a community to weather the storm.
Read More
Today (3/23/2020) the governor of New Mexico and the mayor of Albuquerque announced stricter requirements on us. I immediately asked all of our major vendors to contact their in-house counsel to determine how the changes may affect their ability to continue providing services to High Desert. I then conducted a conference call late this afternoon to chart a strategy moving forward.
Both our security contractor (G4S) and landscape maintenance company (Leeco) are confident their services meet the current state requirements to be classified as essential business. Leeco will now limit crew size to five and will continue to practice social distancing and enhanced sanitation protocols. Residents should not endanger Leeco crews by approaching team members. If you have an emergency landscaping issue e.g. a water leak, please call or email the community manager. G4S will continue to practice social distancing and enhanced sanitation protocols while meeting the mission requirements for our community.
The owner of HOAMCO tells me he is confident that as an essential hub for all operations and the vital link between homeowners and the Board of Directors, the state will recognize that HOAMCO plays an undeniably vital role serving our community.  HOAMCO is seeking written authorization from the state to continue operations. I am confident the authorization is forthcoming. In the meantime, the HOAMCO offices will be open for business but closed to the public. Residents are instructed to either call or email the Community Manager at 505-314-5862 / highdesertmanager@hoamco.com
There are difficult days ahead, but I am proud to say our community is responding in reasonable, calm and innovative ways. Led by Voting Members, some of our villages have developed systems to check in on every neighbor and deliver any supplies they may need. We are presently developing video conferencing solutions so that our committees can continue the important work they need to complete.
The Board thanks you for your patience and understanding as we adapt to the continually changing circumstances caused by the global pandemic. Please continue to monitor the news, this website and NewMexico.gov, cabq.gov and cv.nmhealth.org
Thank you.
Clay Wright, President, HDROA
July 29, 2021
ARTICLE
Welcome to the New High Desert Website!
Although the previous website served our community well for many years, new technology and changing needs called for a complete redesign. It took months of behind-the-scenes efforts from volunteers to produce the fully responsive new website (viewable from computer and mobile devices too). But we believe it will become a tool that is increasingly used by residents for finding out what's happening around our community and locating vital information.
Let's take a little tour.
Read More
Throughout the new website you'll see current news and informational articles, all complemented by beautiful photographs of nature and recreational activities around High Desert. At the top of the Home page, there's a menu of six key categories: High Desert Living; Villages; Documents and Forms; News; Contacts; Login (only for management and voting members). Each category, if clicked on, leads to a page with more subcategory options. Or you can glide down the drop-down menus that help you select a desired subcategory directly.
High Desert Living has information and images related to our community and its natural setting, including articles on history, residents' photographs, even advice about gardening and the plants native to our part of the country. But there is also an exciting new category called, "New to High Desert." There, new residents will be able to find answers to the numerous questions that arise when entering a community that has a residential owners association and accompanying rules and regulations.
The new Villages category lets you quickly find information pertaining directly to your gated or non-gated village. Each village's page even lists the names and contact information of current voting members.
The Documents and Forms section is especially useful because it offers us access to all of the official, current documents of the High Desert Residential Owners Association. It also has a really practical new feature: fillable pdf forms plus online forms you don't need to download. Whether you want to complete a Vacation Watch Request or want to fill out a Statement of Interest form for volunteers, just select Online Forms and you can find, fill out and submit a form online, knowing that it will be received by the appropriate person.
The News section offers residents access to recent postings, notices, the calendar of events and issues of the Apache Plume, High Desert's quarterly newsletter. The Contact section makes it quick and easy to learn how to contact HOAMCO (our management company) and Board and voting members, let alone find essential emergency and security contacts.
Another feature of note on the new website is the "Read More." This options keeps the site from looking text heavy, but also lets you quickly access additional information for any given notice or article.
Finally, at the bottom of each page are links to the most needed documentation and forms, making access even faster.
This website belongs to all of us here in High Desert. We encourage you to tour the site, test the search feature and consider how you might contribute to our community and to the website. We believe the site can be an excellent way to strengthen our community connections. One way it can do that is by suggesting Volunteer Opportunities (under High Desert Living). Another way is by sharing photographs of life around High Desert (Photo Gallery under High Desert Living). We encourage you to submit photographs as well as articles, and we look forward to seeing and hearing about what you're experiencing in High Desert.
Like any good website, this one will continually evolve. With this in mind, feel free to submit feedback to our Communications Chair Janet Brierley: communicationscommittee@hoamco.com
July 29, 2021
ARTICLE
The IDO & High Desert
By Tim Flynn-O'Brien, Land Use Attorney
The City of Albuquerque passed the IDO or Integrated Development Ordinance in November 2017. The IDO Ordinance was set to take effect May 2018. One of the most controversial aspects of the IDO was the elimination of sector plans. Sector plans established special zoning rules tailored to a specific area. In some cases, like High Desert, the master developer proposed the sector plan when the area was subdivided. In other areas, like Nob Hill, the city met with residents and businesses to draft a sector plan. Albuquerque had more than 200 sector plans. The City Council believed sector plans were too complicated. The IDO eliminates sector plans and sector plan zoning.
Read More
The High Desert Sector Development Plan (HDSDP) was originally adopted in 1993. The HDSDP established seven zones and special rules, like building envelopes in an overlay zone. The drafters of the IDO had rules for converting existing sector plan zones to the closest zone under the IDO.
The High Desert Sector Development Plan zones generally incorporated the rules of corresponding zones in the zoning code. Accordingly, the SU-2 HD/ R-1 zone corresponded to the R-1 or single family residential zone; the SU-2 HD /R-LT zone corresponded to the R-LT (houses and limited townhome) zone; the SU-2 HD/ R-T zone corresponded to the R-T (townhome) zone, the SU-2 HD /R-G zone corresponded to the R-G (residential garden apartment) zone. High Desert had one commercial zone, the SU-2 HD C-1 zone, which corresponded to the C-1 commercial zone. The SU-2 HD R-R zone had no corresponding zone. The RR area was planned for a golf course resort, conference center, related commercial facilities and residential development permitted in the R-G zone.
The IDO adopted a High Desert overlay to preserve certain rules form the HDSDP and converted the High Desert Sector Plan zones as follows:
HDSDP Zone IDO Zone
SU-1 HD/R-1 R-1 (IDO R-1 zoning differentiates by lot size, e.g., R-1D is for large lots)
SU-2 HD/LT R-1A-small lot
SU-2 HD/R-T RT-Townhouse
SU-2 HD/R-G R-ML multifamily low density
SU-2 HD/C-1 MX-L Low Intensity Commercial
SU-2 HD/RR Open space and PRD
In the High Desert RR zone the city planners sought to convert the area into two zones: an open space zone for the area that is maintained as open space and a multifamily zone where the Wilderness single-family developments are located. The High Desert Residential Owners Association opposed any conversion of the Wilderness area to a multi-family zone. Council staff then proposed converting the Wilderness area to the Planned Residential Development (PRD) zone. The PRD zone uses standards associated with prior approvals. In this case the prior approvals are the HDSDP, which says the lowest density should be near the national forest and city open space. Thus, the status quo was preserved.
The city was unwilling to address the fact that the areas near the High Desert Park were zoned commercial under the HDSDP but developed with residential uses. The staff agreed that it makes sense to change the zoning to reflect what was built but the IDO was not intended to address this issue. The city chose to adopt the IDO legislatively and that process was not considered appropriate for the rezoning needed. The City said they would try to come back with zone changes in the future to address this situation.

---