Welcome to High Desert Living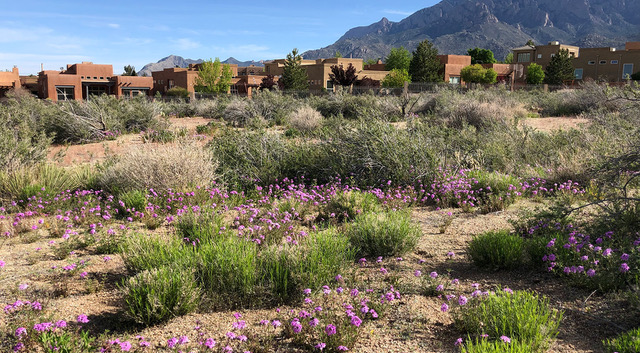 Latest COVID-19 Information
Please continue to monitor the news, this website, The office of Neighborhood Coordination, NewMexico.gov and cabq.gov and cv.nmhealth.org
To streamline the homepage, we have moved our longer articles to a new page called News and Articles. We will reserve the homepage for posting timely and important reminders and notices.
Reminders and Notices
January 19, 2023
NOTICE
Upcoming Voting Member Meeting
Hello High Desert Residents,
The next voting member meeting is Thursday, January 26th at 6:30pm. The link below is to register for the Zoom meeting. Once you are registered, a link for the meeting will be emailed to you from Zoom. If you have any questions, please feel free to contact the HOAMCO office at 505-314-5862 or via email at highdesertmanager@hoamco.com
You are invited to a Zoom meeting.
When: Jan 26, 2023 06:30 PM Mountain Time (US and Canada)
Register in advance for this meeting:
us06web.zoom.us/meeting/register/tZcufuugrD0oE9eZrDhbTy5RTJh3KTycZJmk
After registering, you will receive a confirmation email containing information about joining the meeting.
See the meeting agenda below.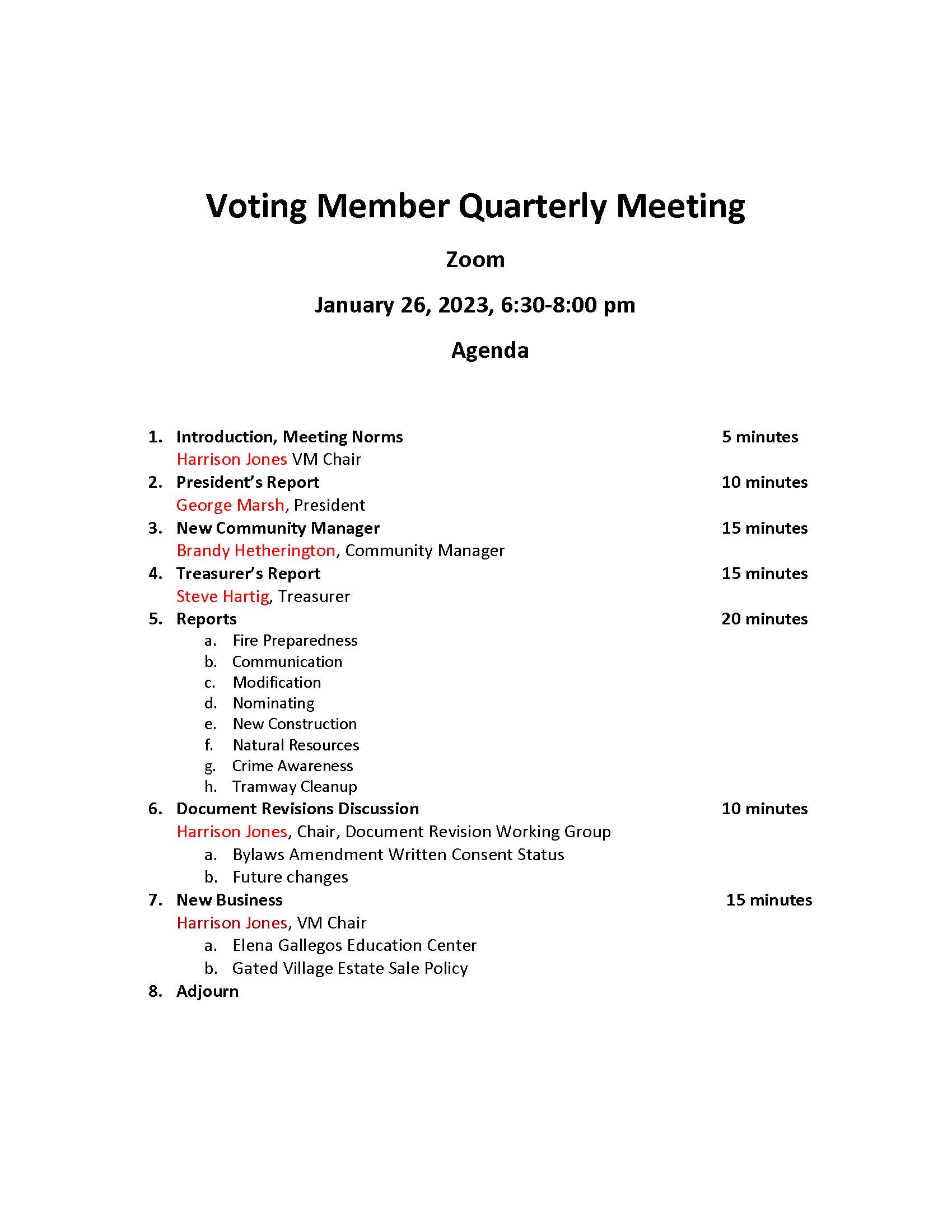 January 06, 2023
NOTICE
Proposed Plants List Ready for Board Approval
The revised version of the Approved and Prohibited Plants List for High Desert will be discussed at the next Board meeting on January 17th. You can read a copy of the proposed plants list here.
November 07, 2022
NOTICE
Annual Foothills 10 Mile Run
The City of Albuquerque is sponsoring a race in the Elena Gallegos Open Space on Sunday November 13. Parking will not be allowed at the Elena Gallegos Open Space during the event and some of the foothills trails will be closed. Race participants are being asked to park at Albertsons Market and will be transported to the Elena Gallegos Open Space by buses. More information is available here.
November 03, 2022
NOTICE
HOAMCO Holiday Hours!
The HOAMCO offices will be closed during the holidays. Please note that the office is closed from Friday, December 23rd through Monday, January 2nd.
September 19, 2022
NOTICE
Thank you, Homepage Photographers!
We owe a big debt of gratitude to the following people for contributing fabulous photographs to our homepage slideshow. They give it life and show us all how beautiful High Desert is. We'll change these pictures as time goes on and new seasons emerge.
Thanks to:
Joseph Coston
Fred Gorenz
Steve Hamm
John Ledwith
Kathryn Lombard-Thomas
Marcos Montoya (via Lynn Alter)
July 29, 2021
NOTICE
Attend Albuquerque City Council Meetings Remotely
Albuquerque residents can attend government meetings remotely, including Albuquerque City Council meetings, on GOV-TV by clicking on this link: www.cabq.gov/culturalservices/govtv
GOV TV is the local government television channel for Albuquerque and Bernalillo County. GOV TV provides real-time streaming video of local government programming 24 hours a day. Programming includes live coverage of government meetings, recorded news conferences, and a wide variety of locally produced TV shows about public services, facilities, employees, officials, and events.