Recent Postings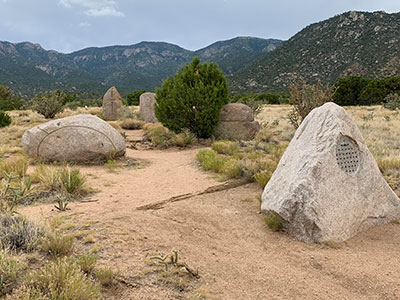 April 20, 2021
ARTICLE
Notice of 2021 Annual Meeting
This is a copy of the cover letter sent to Voting Members and Alternate Voting Members.
Dear Voting Member or Alternate Voting Member:
Pursuant to Article II, Section 7 of the Second Amended and Restated By-Laws of High Desert Residential Owners Association, Inc., you are herewith notified that the annual meeting of the High Desert Residential Owners Association will be held at 6:30 p.m. on Thursday, April 29, 2021 via Zoom. At this meeting, Voting Members will vote to fill four (4) open Board positions. The nominating committee has interviewed a number of interested candidates and proposed a slate of candidates, which has been approved by the Board.
Register in advance for this meeting:
zoom.us/meeting/register/tJIpdemtrDwjE9ync-kJ4VUiLNE-uj089ydr
It is very important that you register for the Zoom meeting in advance to ensure you receive your Zoom invitation.
READ MORE
The agenda is enclosed for your review. In an effort to minimize mailing costs a blast e-mail will be sent to all voting members with various documents for your review. The e-mail will include: a copy of the 2021-2022 budget, 2020 draft minutes, the statements of interest for the candidates for the Board of Directors, and the resolution to be adopted for the 70-604election. If you do not receive these items via email, or if you wish to obtain a printed version, please contact my office.
Thank you in advance for your cooperation. If you need additional information or have questions please contact us by phone or e-mail.
Sincerely,
Lynnette Rodriguez, CMCA, AMS
Community Association Manager
High Desert Residential Owners Association
October 20, 2020
ARTICLE
Tramway Cleanup!
On Saturday, October 10, from 10 A.M. to 12 P.M., eleven High Desert residents joined me (Michele Lesher) for our revived Adopt-A-Highway cleanup of mile markers 9 and 10 of Tramway Blvd (east and west sides, plus the median). We started at Albertsons, with half of the volunteers working south from Academy to the bridge at Bear Canyon, the other half working north to the bridge at Simms Park Road. We accumulated 18 full bags of trash and some large pieces of lumber and other construction materials. NMDOT picked up those bags and debris on Tuesday, along with other bags that had been collected all the way down Tramway to Candelaria.
Please join me in thanking the following volunteers for their efforts:
Read More
Susan Camp (Desert Highlands)
Robert Lind (Chaco Compound)
Kitty Smith (Chaco Compound)
Charlotte Trone (Desert Mountain)
Goeff Schuster (Sunset Ridge)
Meghan List (Chamisa Trail)
Steve Hartig (Overlook)
Julie Hartig (Overlook)
Sandy Jacoby (Overlook)
Ralph Jacoby (Overlook)
Jake Lesher (Overlook)
To keep the Adopt-A-Highway cleanup active, we are committed to holding a formal event twice per year. Our next event will occur sometime in April, 2021.
September 16, 2020
ARTICLE
Welcome to the New High Desert Website!
Although the previous website served our community well for many years, new technology and changing needs called for a complete redesign. It took months of behind-the-scenes efforts from volunteers to produce the fully responsive new website (viewable from computer and mobile devices too). But we believe it will become a tool that is increasingly used by residents for finding out what's happening around our community and locating vital information.
Let's take a little tour.
Read More
Throughout the new website you'll see current news and informational articles, all complemented by beautiful photographs of nature and recreational activities around High Desert. At the top of the Home page, there's a menu of six key categories: High Desert Living; Villages; Documents and Forms; News; Contacts; Login (only for management and voting members). Each category, if clicked on, leads to a page with more subcategory options. Or you can glide down the drop-down menus that help you select a desired subcategory directly.
High Desert Living has information and images related to our community and its natural setting, including articles on history, residents' photographs, even advice about gardening and the plants native to our part of the country. But there is also an exciting new category called, "New to High Desert." There, new residents will be able to find answers to the numerous questions that arise when entering a community that has a residential owners association and accompanying rules and regulations.
The new Villages category lets you quickly find information pertaining directly to your gated or non-gated village. Each village's page even lists the names and contact information of current voting members.
The Documents and Forms section is especially useful because it offers us access to all of the official, current documents of the High Desert Residential Owners Association. It also has a really practical new feature: fillable pdf forms plus online forms you don't need to download. Whether you want to complete a Vacation Watch Request or want to fill out a Statement of Interest form for volunteers, just select Online Forms and you can find, fill out and submit a form online, knowing that it will be received by the appropriate person.
The News section offers residents access to recent postings, notices, the calendar of events and issues of the Apache Plume, High Desert's quarterly newsletter. The Contact section makes it quick and easy to learn how to contact HOAMCO (our management company) and Board and voting members, let alone find essential emergency and security contacts.
Another feature of note on the new website is the "Read More." This options keeps the site from looking text heavy, but also lets you quickly access additional information for any given notice or article.
Finally, at the bottom of each page are links to the most needed documentation and forms, making access even faster.
This website belongs to all of us here in High Desert. We encourage you to tour the site, test the search feature and consider how you might contribute to our community and to the website. We believe the site can be an excellent way to strengthen our community connections. One way it can do that is by suggesting Volunteer Opportunities (under High Desert Living). Another way is by sharing photographs of life around High Desert (Photo Gallery under High Desert Living). We encourage you to submit photographs as well as articles, and we look forward to seeing and hearing about what you're experiencing in High Desert.
Like any good website, this one will continually evolve. With this in mind, feel free to submit feedback to our Communications Chair Janet Brierley: communicationscommittee@hoamco.com
---