Holiday Cheer at Sunset Ridge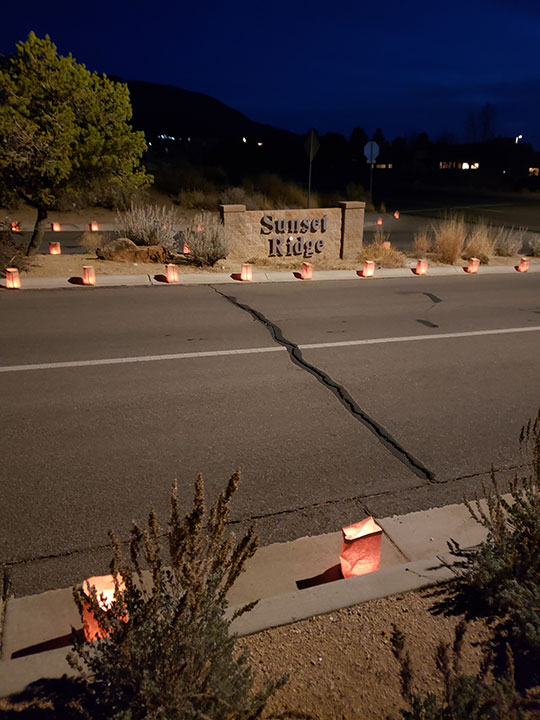 Thanks to the efforts of homeowners Art and Lindsay Edelhoff, Sunset Ridge celebrated a truly spectacular "Night of Luminarias" on December 24, 2020 as volunteers placed a grand total of 1,752 luminarias along curbs and sidewalks.
The event had tremendous support from residents who purchased the luminarias from the Albuquerque Youth Symphony program which has been selling luminarias for 40 years.
Art and Lindsay's goal was to "put the challenges of 2020 behind us and bring our community together to shine the light of hope and joy throughout Sunset Ridge with a luminaria display." They raised over $1000 from Sunset Ridge donations. Special thanks to the many residents in Sunset Ridge who volunteered their time and money to place each of the luminarias, light them and then pick them up on Christmas morning. It was so successful it may even become an annual tradition and
be expanded to all streets in Sunset Ridge in the future.
---